Epilogue:
As she landed at Karachi International Airport, she was greeted by the usual sense of familiarity. The flight from Australia, though long and tiring, had been a safe one. The warm feelings did not last long however, they were soon replaced with another set of familiar feelings. Even though she had not quite succeeded in putting a finger on them yet, she had taught herself to grow accustomed to these fairly recent emotions. She could safely describe them as a mixture of anticipation, joy and anxiety.
She had made this trip a number of times in the past but this time she was returning home for a different reason. Her head was spinning. A thousand and one things needed to be just perfect. None of them, however, would be as important as this one item. The one item that would be subject to the scrutiny of every eye out there. A bride's wedding dress. Her dress…
The Beginning:
Being a doctor she believed combating the unknown with lots of preparedness and so she did the only thing she knew to do when faced with the unknown. She turned to research. In her thorough scientific fashion, she dug up all possible sources of inspiration on the internet and elsewhere. Then she proceeded to prune her formidable list. Satisfied and armed with a stack of shortlisted luxury wedding dress pictures, she marched off to see us. The craftsmen of BeQueen.
BeQueen started off in its characteristic fashion by trying to understand the Client's vision of the dress. Dr. Dimple proved to be a force of nature and even though she claimed that she had shortlisted her favorites, there were literally hundreds of ideas to start from and we found ourselves drowning in a myriad of styles and concepts.
Thus ensued multiple sessions, where we tried to lock a concept. We dedicated hours to the discussion, both with the Client and then amongst ourselves. We emerged out of them more confused than when we started.
Such a situation was to be expected in the world of craftsmanship however and was business as usual for us. During our sessions, what we lacked in clarity, we made up with enthusiasm that we readily borrowed from Dr.Dimple who exhibited it, in bucket loads for this project.
Impasse:
We held numerous sessions in which we sketched out different concepts and found various ways to capture possible directions. In the later stages, it emerged that she wanted us to weave a wedding dress that represented a field of lush red roses bathed in silver moonlight beams.
As we rolled up our sleeves and set about our task of untangling ourselves, it was up to us to navigate a way through these ambiguous seas of thought all the way to clear horizons. So, we did what we do best. We set out to turn the vision to reality. At long last and a bit too close to the big day for our liking, confident that we had managed to capture the vision, we presented Dr. Dimple with the concept and waited for the moment of truth.
Mood Board: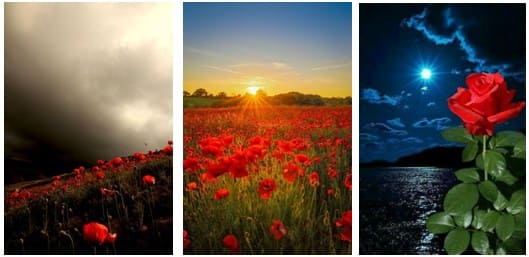 It is one thing to have a vision in your head, and quite another to behold your ideas in reality for the first time. To our surprise and admittedly, horror, we found our Client requesting some critical revisions at the proverbial eleventh hour. The bride-to-be had set her heart on a sharp maroon red shirt with her lehenga, something that would require a lot of scrambling on our part. Not the ones to shy away from a challenge, we poured our heart into the task and worked round the clock to weave the perfect dress. After all, we had a reputation to maintain.
Resolution:
Finally, a royal, bright, blood maroon velvet wedding dress was crafted for the lady. Embellished with fine heavy silver works the bride glowed in her attire. Perfectly contrasting dupatta was just as she desired. Flaunting in her wedding couture, Dr dimple was a vision at her "big day" making a perfect Bequeen bride.
"Thank you Bequeen for being the best part of my wedding journey. To me it was a difficult excursion, but with Bequeen by my side I was confident about my wedding attire!"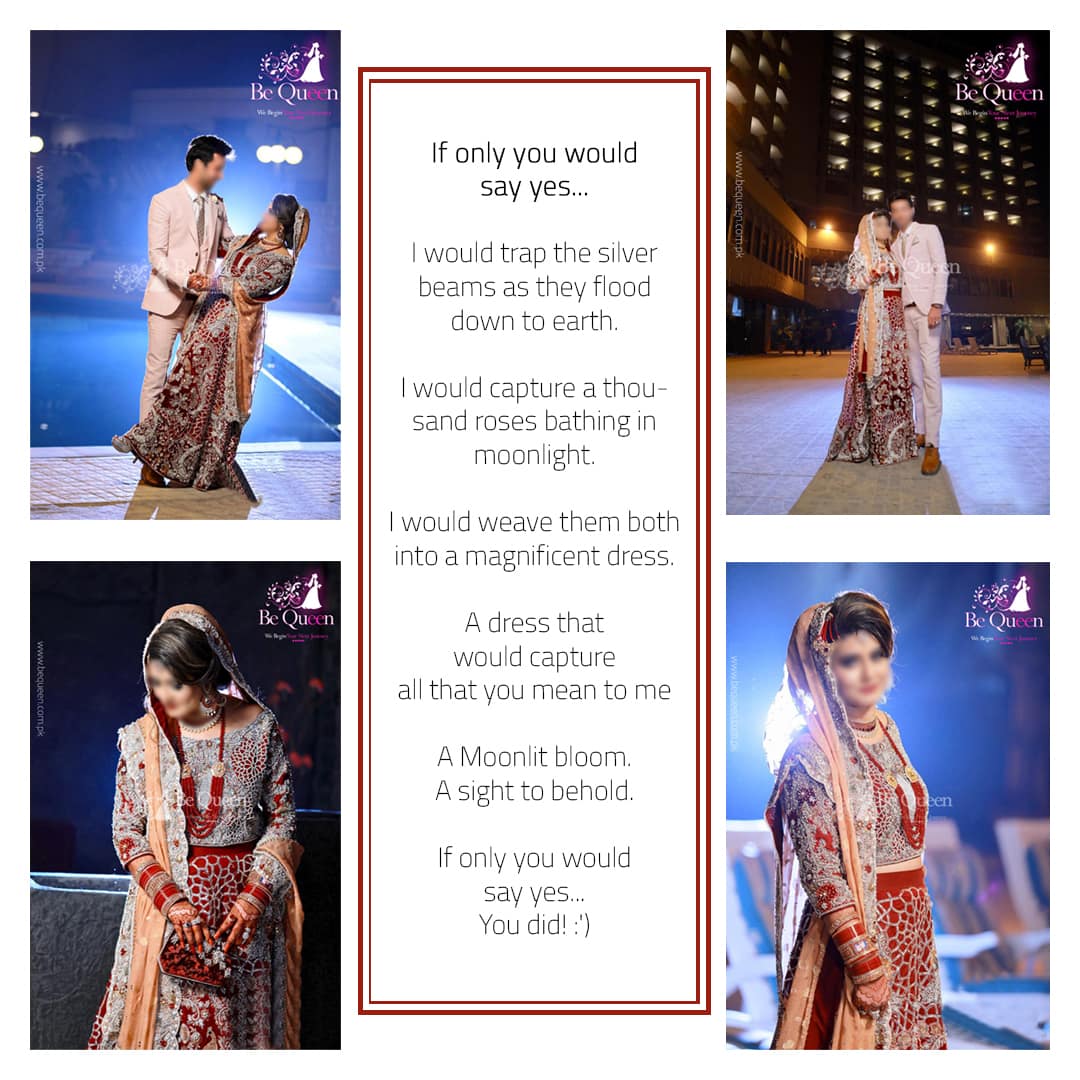 At Bequeen, we deliver wedding jorras that are unlike any other. Over the years, our excellent creations have continued to meet the refined tastes of our varied Clientelle.
To create a dress for a Client is similar to embarking upon an inspired journey of discovery with someone you have just met. We start out with a certain destination in our Client's minds but we eventually end up taking them to where their hearts guide us.
Along the way, we end up taking a countless number of decisions about the direction that needs to take. Those decisions inadvertently end up changing the destination but more importantly they change the very travelers undertaking that journey in the first place.
In our craft, we obsess over the tiniest details and collaborate with Clients tirelessly. The finished dress must always stay true to our reputation as weavers of fine dresses. They must also, always be very meaningful to our Clients, whom we view as nothing less than co-creators. Their input decides how each dress ends up looking and feeling. This is precisely why, no two creations ever, are the same.
Almost always, when all is said and done, it's never about the final destination but the journey itself that remains memorable. For, these are the royal journeys that all future brides embark upon before their ultimate journey. We often find ourselves revisiting these journeys in our heads. We live for such journeys. They are the real reason why we do what we do.
This was one such story about a unique journey that we undertook with our esteemed Client, Dr Dimple.