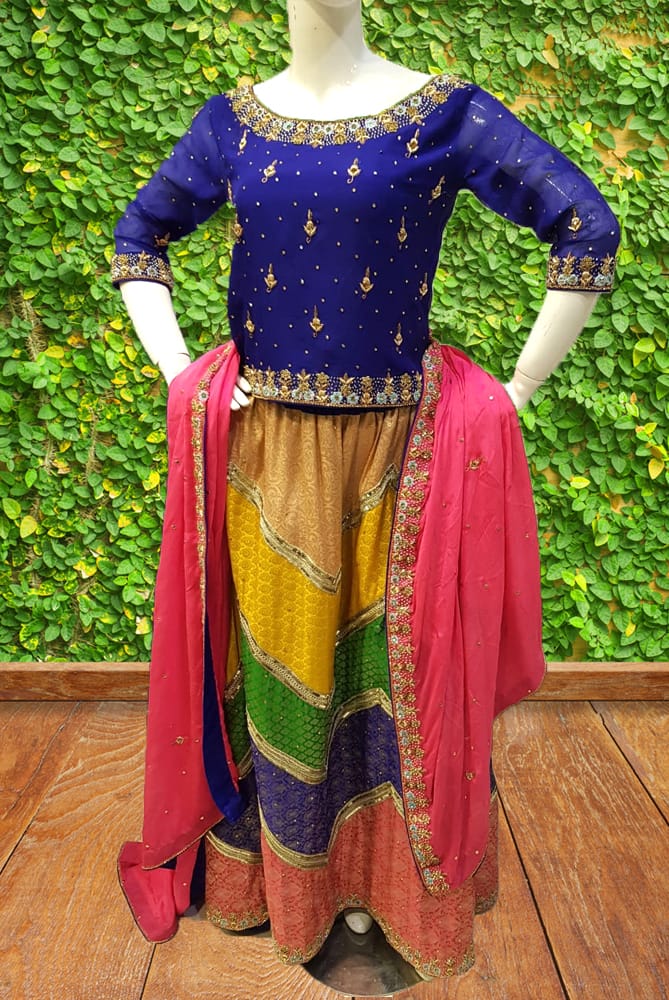 An epitome of legacy and tradition. Accenting the vibrant colors that define a desi modern NikkahBride. Silver details embark the modern blend on archetypal rose god Nikkah color. Delicate perfectly contrasting dupatta finished with statement details are easy to carry. Designed with flimsiness, it increases the elegance and exquisiteness of a modern Dulhan.
A staggeringly bright royal blue gown, engaged with bright, silver spray works. The dress is hypnotic in its minutiae and in the flawless cut of cloth aimed to illume the ease of pompous. Extraordinary silver tones with shimmery dupatta and silver finishing's increase the delicacy of the attire.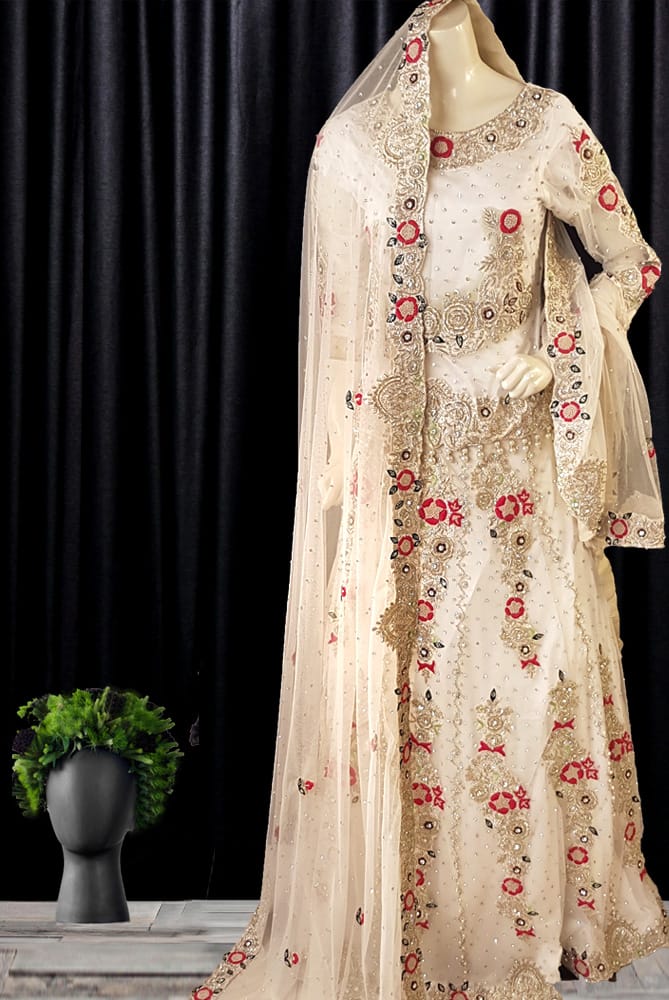 This contemporary dress is rendered in universal tones of gratitude. The blends of whites make a signature bride. Delicate hues of red embellishments in light the Dulhan spirit. Perfect attire for nikkah ceremony and for ceremonial functions, and flawless party wear. Beautiful Gold work conjures the beauty of the outfit.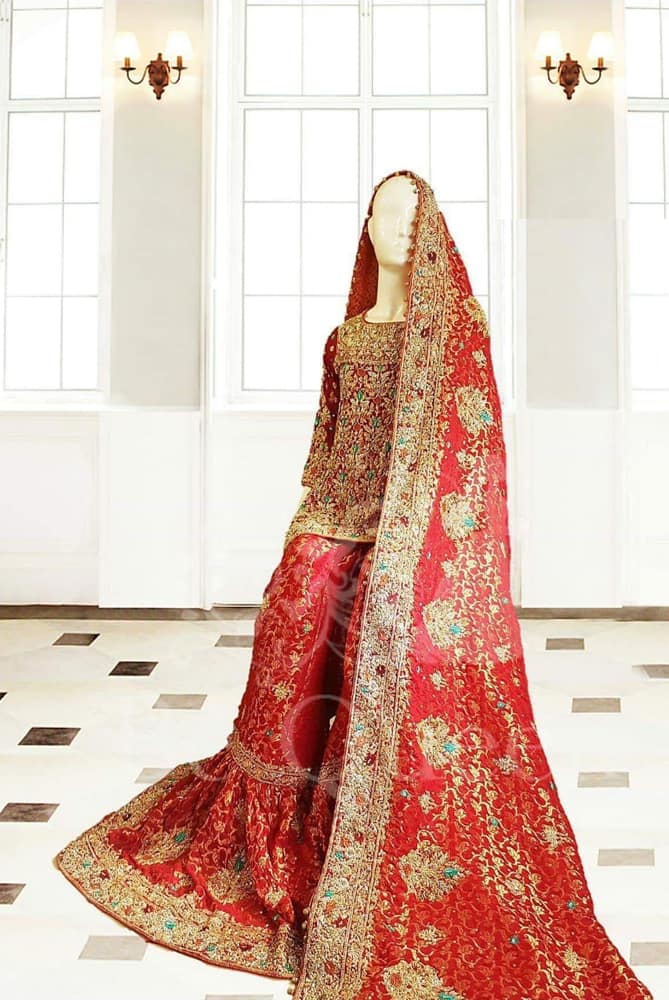 Rendered in golden red, the outfit is a signature statement of traditions. Dazzling jamawar hues add more crisp to the look. A Perfect ensemble of al dente, sharp and lively desiBrides. Minutiae of blue and orange conjure the embellishments and highlight the important details. Inspired by customary descriptions the dress is designed to celebrate the traditions.
Enthralled in shiny gold this formal attire a perfect pick for all your parties, ceremonies and a great choice for a modern bride. Crisp red lehnga at bottom embarks a further royal look. Flawless red simple yet finely designed dupatta makes the outfit easier to carry. Little epitomes of black further revamp the clothing.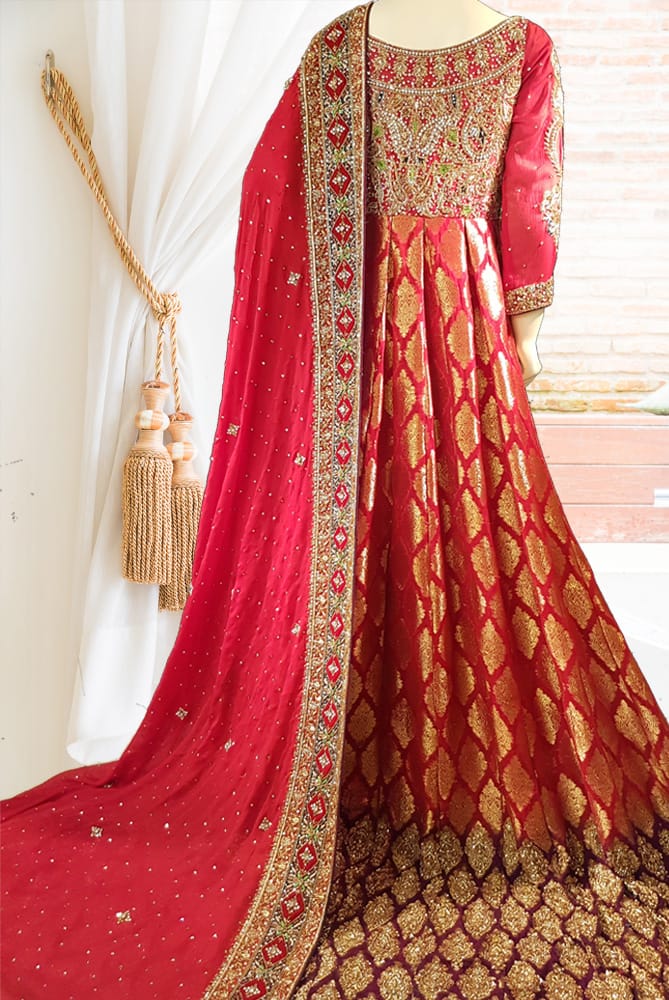 An astoundingly bright gown, engaged with bright, gold works. The dress is mesmerizing in its details and in the perfect cut of cloth designed to illuminate the ease of flaunting. Extraordinary red tones with shimmery dupatta and violet finishing's increase the exquisiteness of the ensemble.